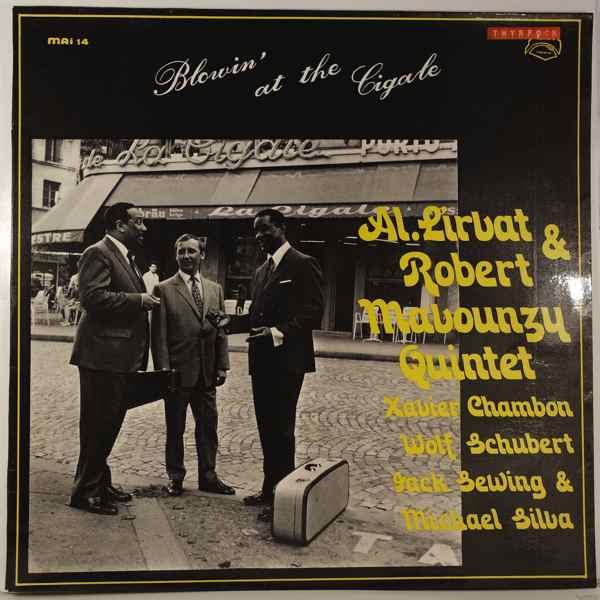 Al Lirvat & Robert Mavounzy Quintet
Blowin' At The Cigale
New or Used : used
Media : LP
Grading cover / record : EX / EX
Label : Numera Record Fra

Qulaity french west-indies modern jazz LP at small private label! Check title track! Superb original copy, looks unplayed, small sticker on front cover and label side A, autographed by the band on label side B!