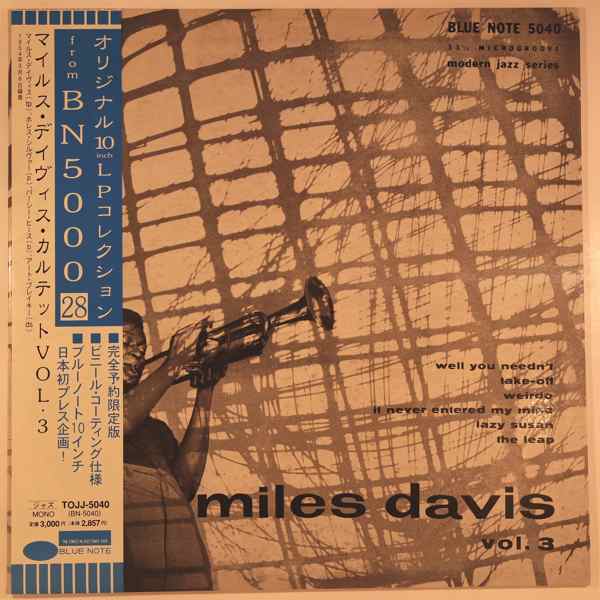 Miles Davis Quartet
Volume 3
New or Used : used
Media : 10 inch
Grading cover / record : EX / EX
Label : Blue Note Jap

Splendid fac-simile japanese reissue of super hard to find US original 10'' from 1954 featuring Art Blakey, Horace Silver and Percy Heath. Check 'Well You Need'nt'! Complete with insert and obi!