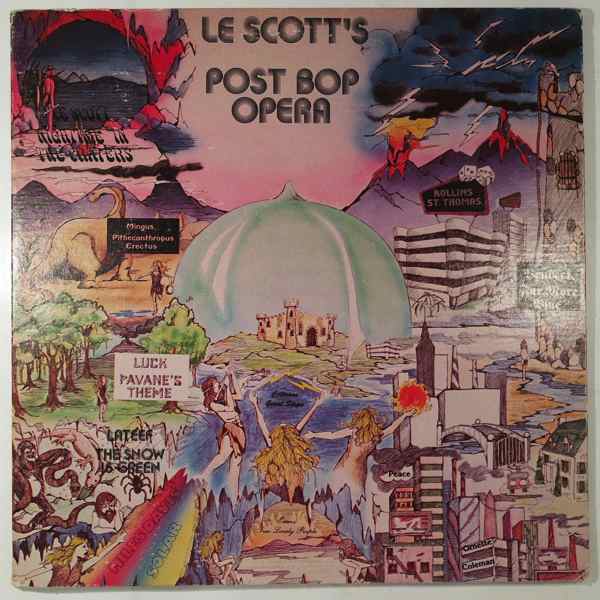 Le Scott's Post Bop Opera
Post Bop Opera
New or Used : used
Media : LP
Grading cover / record : VG+ / EX
Label : Theatre For The Evolving Arts

Killer free poetry jazz LP by a theater band featuring a young Wallace Roney, playing vocal versions of jazz classics compositions in a spiritual jazz style! Check Coltrane's 'Giant Steps', but the full Lp is very good! US gatefold original, very light cover wear! Complete with inserts and hand-written letter by the artist.