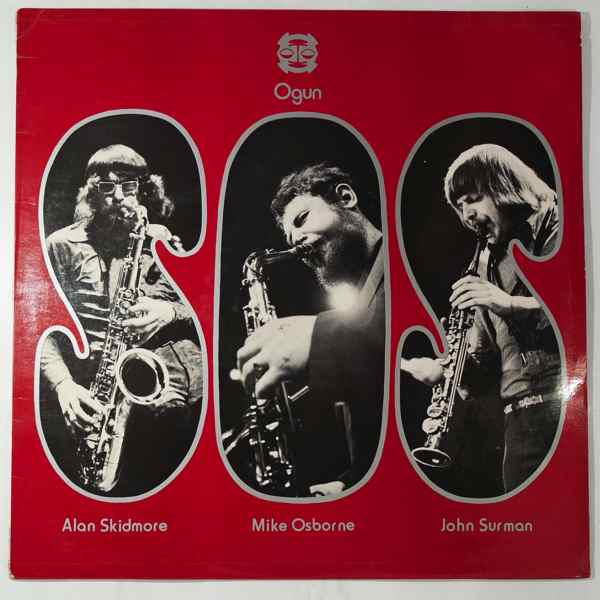 Alan Skidmore, Mike Osborne, John Surman
S.O.S.
New or Used : used
Media : LP
Grading cover / record : VG+ / EX
Label : Ogun UK

UK avant-garde trio LP from 1975 at collectible label! Check the killer deep 'Wherever I Am', great tune with electronics! Great copy with super clean vinyl and solid cover discreetly taped on seams.