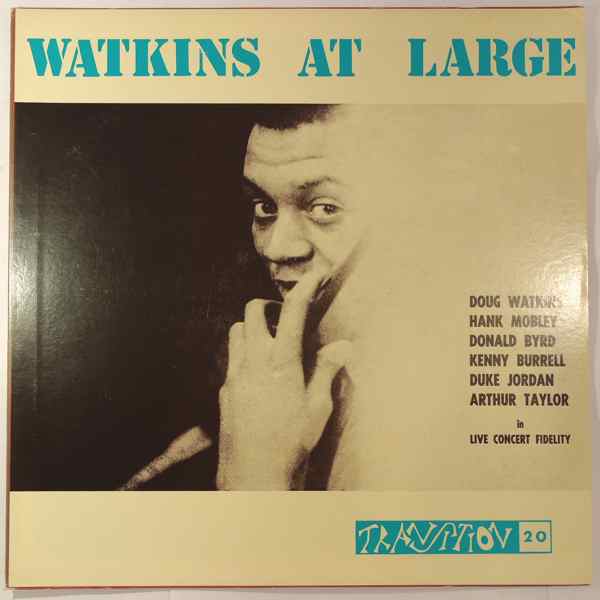 Doug Watkins
Watkins At Large
New or Used : used
Media : LP
Grading cover / record : EX / EX
Label : Transition Jap

Superb japanese reissue of impossible LP at cult label featuring Donald Byrd, Hank Mobley, Art Taylor,...! Check 'More Of The Same'! Complete with insert and copy of booklet, no obi!