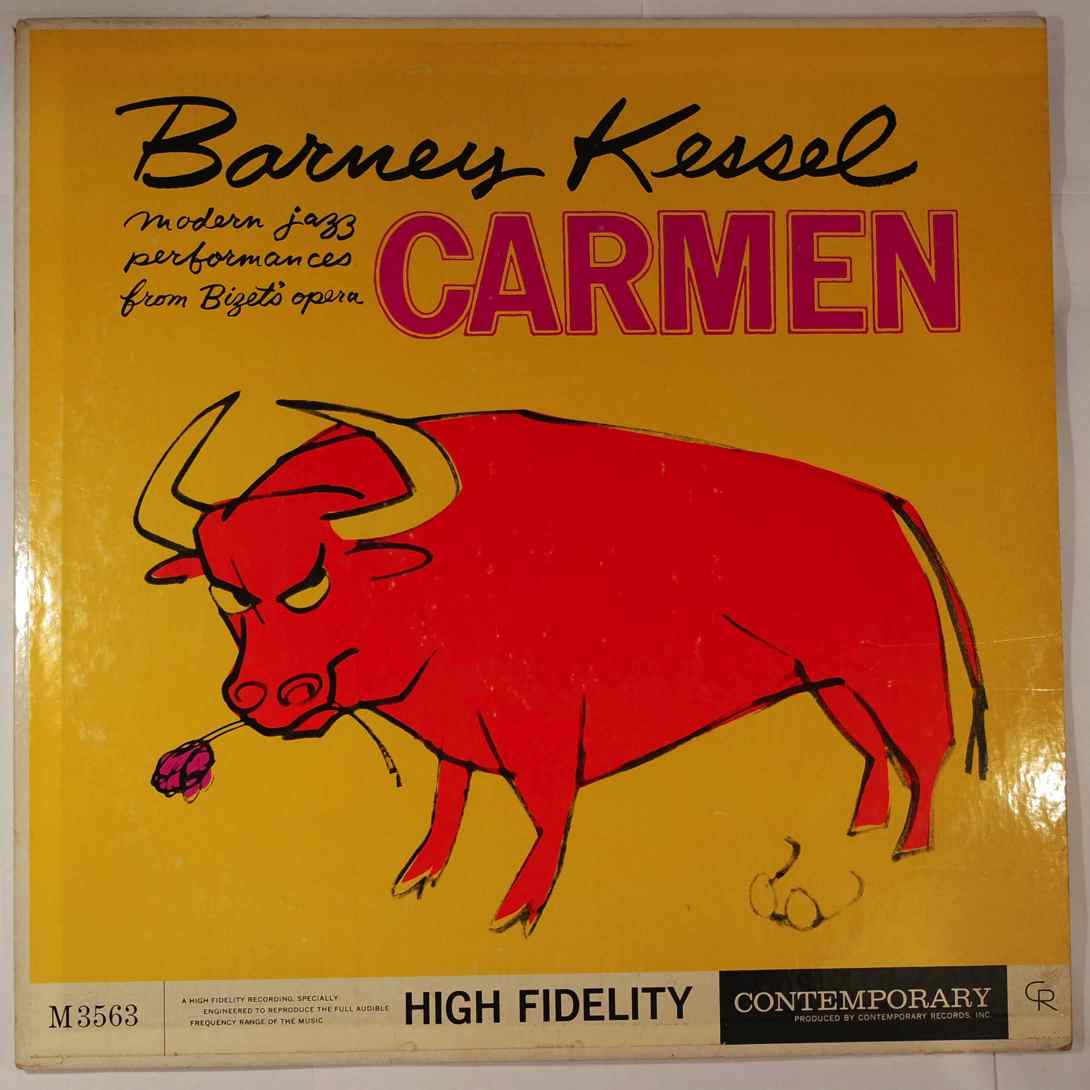 Barney Kessel
Carmen
New or Used : used
Media : LP
Grading cover / record : VG+ / EX
Label : Contemporary

1959 west-coast guitar jazz LP featuring Shelly Manne and Buddy Collette. Lovely jazz arrangements of Bizet's classic piece, check 'Viva El Toro!'! US mono original in nice shape, light cover wear!