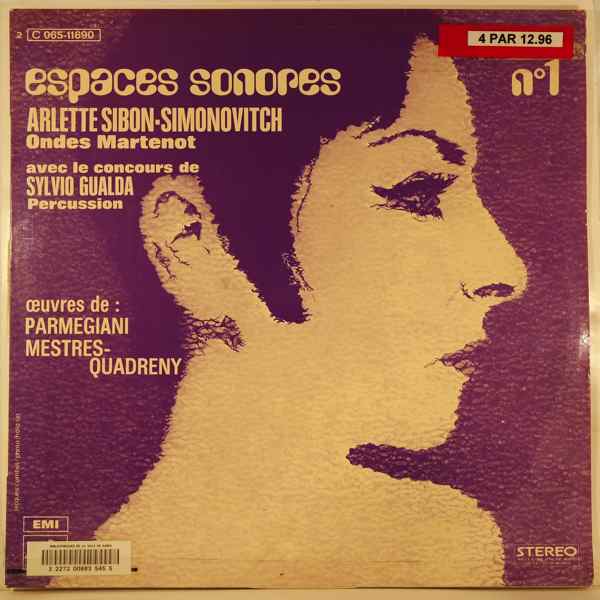 Arlette Sibon-Simonovitch
Espaces Sonores N¡1
New or Used : used
Media : LP
Grading cover / record : VG / EX
Label : La Voix De Son Maitre Fra

Collectible french minimal concrete music LP featuring Sylvio Gualda. Check audio! Rare french original pressing with super clean record with small radio sticker on label side A, solid cover solid cover discreetly taped on seams and with 2 radio stickers on front.